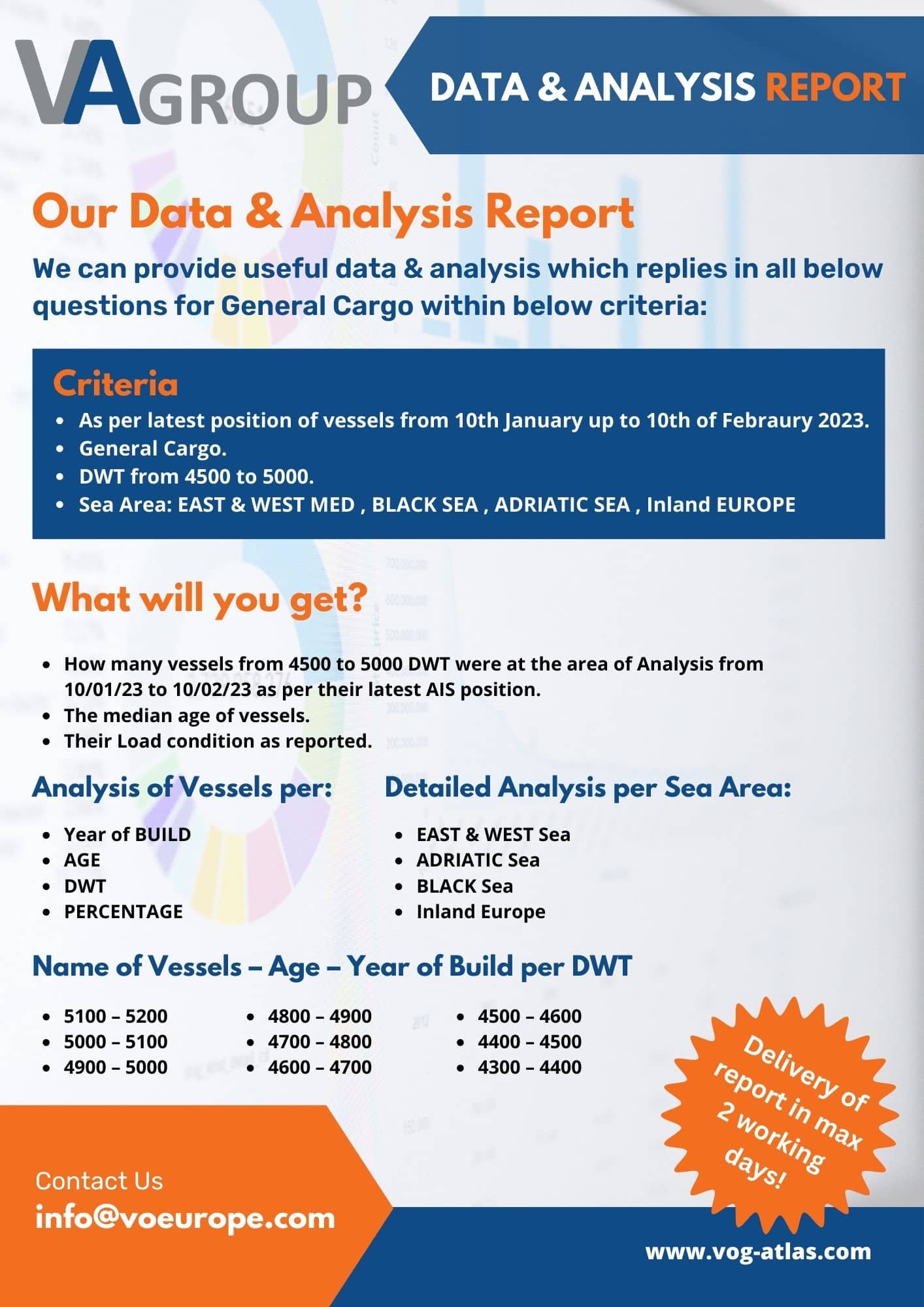 We can provide useful data & analysis which replies in all below questions for General Cargo within below criteria:
As per latest position of vessels from 10th January up to 10th of Febraury 2023.
General Cargo.
DWT from 4500 to 5000.
Sea Area: EAST & WEST MED , BLACK SEA , ADRIATIC SEA , Inland EUROPE
What will you get?
How many vessels from 4500 to 5000 DWT were at the area of Analysis from 10/01/23 to 10/02/23 as per their latest AIS position.
The median age of vessels.
Their Load condition as reported.
Delivery of report in max 2 working days!
Analysis of Vessel per:
Year of BUILD
AGE
DWT
PERCENTAGE
Detailed Analysis per Sea Area:
EAST & WEST Sea
ADRIATIC Sea
BLACK Sea
Inland Europe
Name of Vessels – Age – Year of Build per DWT:
5100 – 5200
5000 – 5100
4900 – 5000
4800 – 4900
4700 – 4800
4600 – 4700
4500 – 4600
4400 – 4500
4300 – 4400