Sierra Leone - Waf Services
In partnership with a local Company operated by a Greek colleague who is an experienced ex Mariner and based in Sierra Leone. A team of experts ready 24/7 to provide several services and support for ships and infrastructures offshore or calling Sierra Leone Ports.
General Information
​Freetown Port has one of the finest natural harbours on the West African Coast, with a well-protected anchorage, a draft at berth of 7-10 meters, a length of quay of 1,067 meters consisting of 6 berths, and sizable and fenced land area allocated for the port.
​Berthing Specifications

Berthing for General Cargo
From berths 1-2 is 400 meters length, and berths 3 - 6 is 713 meters in length.
The total length overall is 1,113 meters.
Berths 1 - 3 is usually reserved for break bulk vessels and general cargoes, while berths 4 - 6 is considered for container vessels as that is the area where you will find the container stacking yards.
However, WFP had in the past been given a priority berthing for break bulk vessels alongside berth 4 opposite our port warehouse.
​Port Handling Equipment
The Port handling equipment is managed privately by the two companies Freetown Terminal and Nectar.  
The equipment here below represents the equipment of Freetown Terminal only.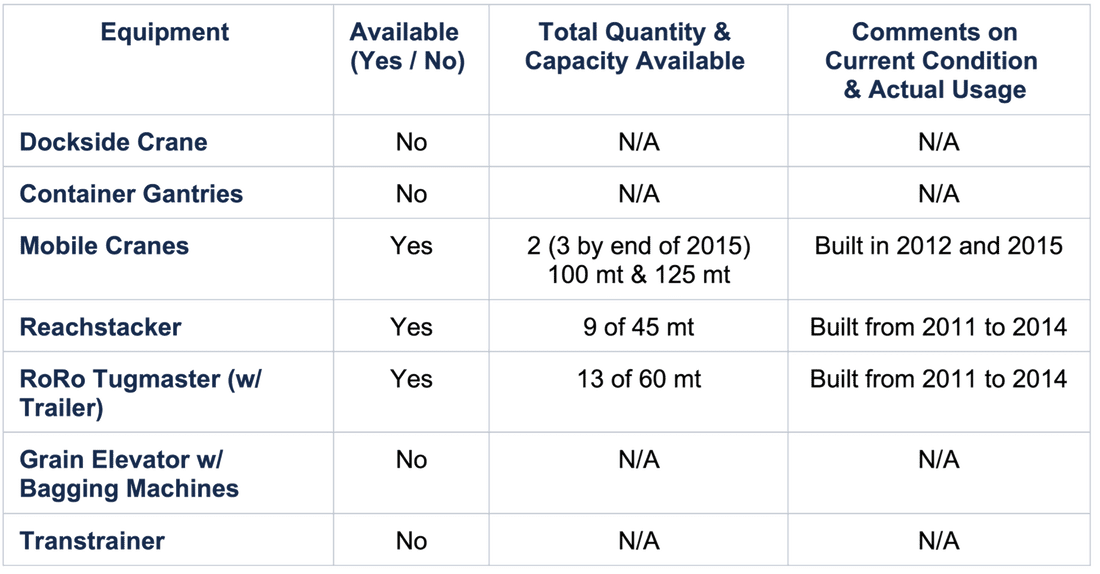 ​Container Facilities
The 20-year concession includes plans to renovate and modernize the container terminal. Bolloré Africa Logistics, which now employs hundreds of people at the terminal, has started a wide range of developments, including refurbishment of the container wharf, introduction of secured, computerized management, delivery of appropriate modern handling equipment. Bolloré Africa Logistics plans to pursue its investment to ensure that its customers enjoy optimal service, while doubling the volumes handled within the next five years.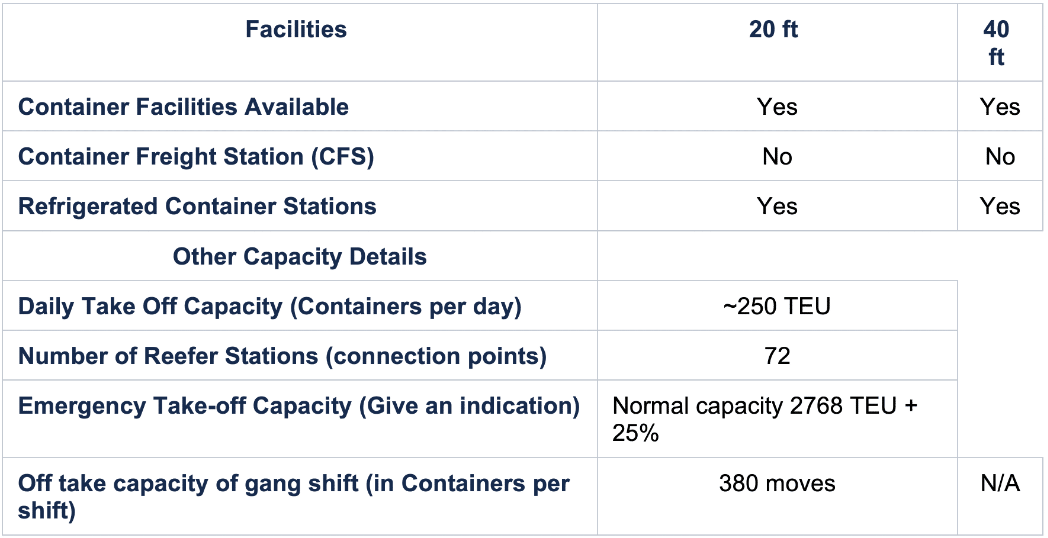 Past projects and services already performed to local and international clients in-port as well as offshore or whilst transiting.