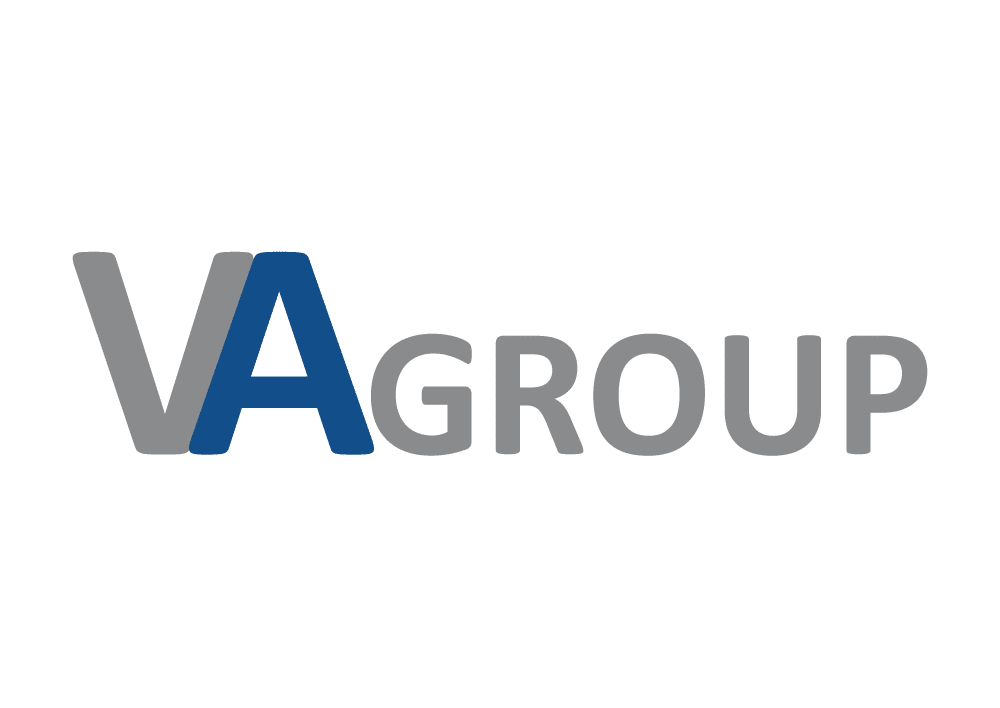 under the same Group, specialising in the Offshore Market, combining forces to provide our Clients with a complete package of services.​
OFFSHORE BROKERING VOG has been an Offshore Ship-Broker for many decades, specialising in Offshore Vessels and Miscellaneous Crafts.
TUGOWNER-MANAGER ATLAS SALVAGE has been an ex owner and manager of Ocean Going tugs successfully performed numerous long towage around the globe.
NEWBUILDINGS – SHIP MANAGEMENT ATLAS GROUP  is presently undertaking as Contractor the Construction and Management of Offshore Vessels for third parties.
The only safe ship in a storm is right leadership.'
Our Group and our team is looking to invest and expand even more, and our main goal is to maintain our strong business relationships with our clients and partners.
​
Following our involvement strategy by entering into innovative markets, and by acquiring and upgrading our team with greater experience and knowledge of the marine market, we continuously offer new services and developing better quality in existing onces.
Affiliates and Parterships
Vernicos Offshore Group is our Offshore Brokering Company, and is based in Greece.
Vernicos Offshore Brasil is our Offshore Brokering Company, based in Sao Paulo, Brasil.
Picture Picture Atlas Group Management is our Offshore Management & Operation company, based in Greece.
Atlas Salvage & Towage is our Ocean Tug-owning company, and is managed by our headquarters in Greece.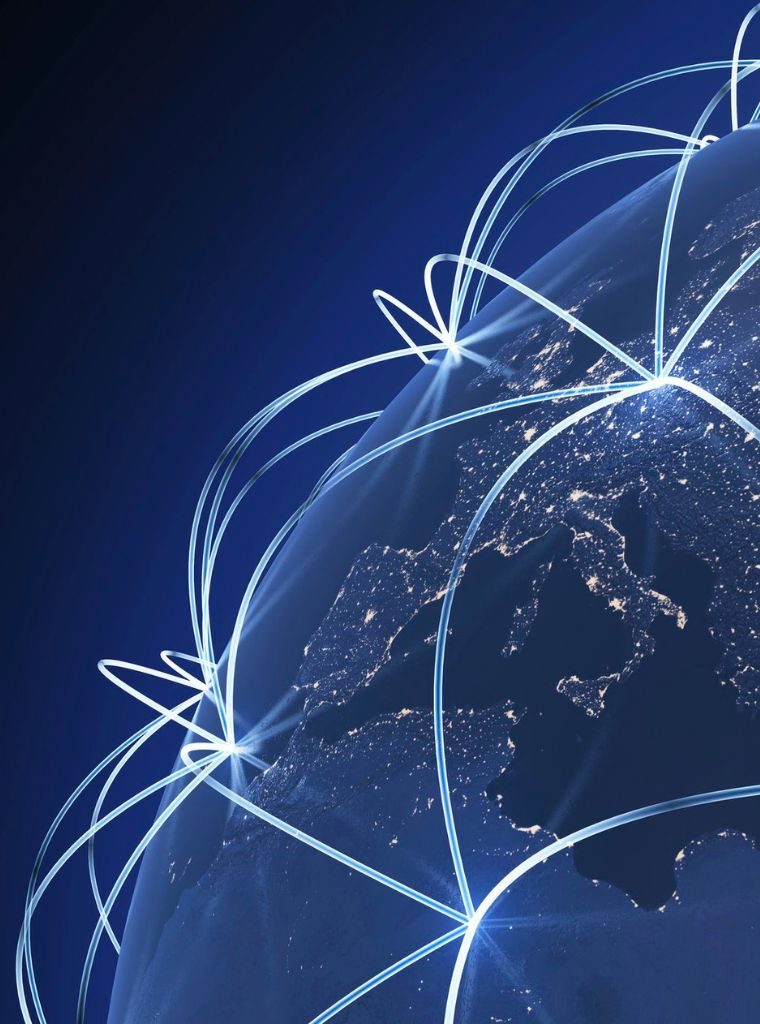 The Vernicos Family has a background of centuries in the Offshore market (first family company established in the 1850's)
VOG, has a history since 1978 when the first company was established by the President's father, who was an experienced Master Mariner, Salvage Master, and Claims Manager
With a solid development, the Group has stepped into its past in order to grow and build stronger grounds together with Local and the International partners
Since 2013, the Company entered into a Joint Venture with ATLAS combining the strengths of Offshore Brokering with the Management and Operation of Ships, as well as New-Buildings and Resales from the design step upto the delivery and operation thereafte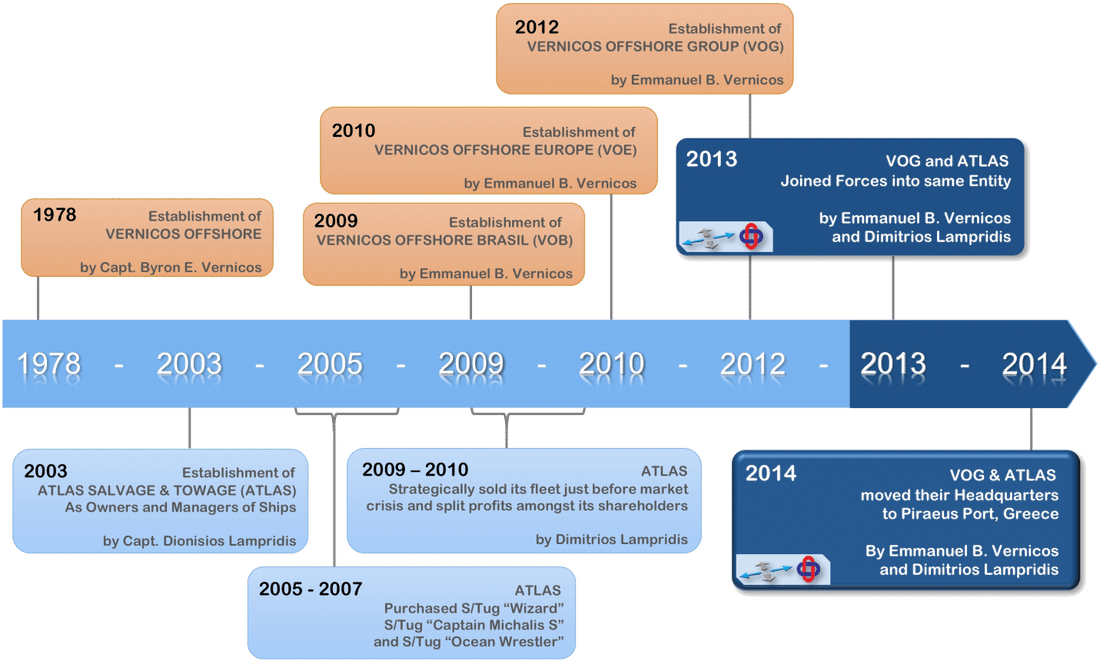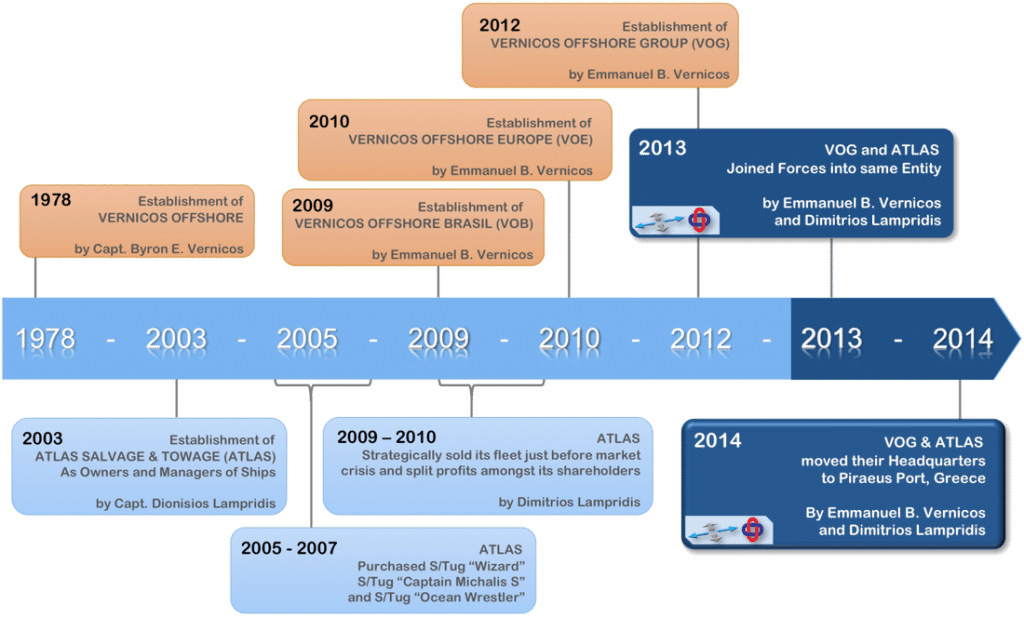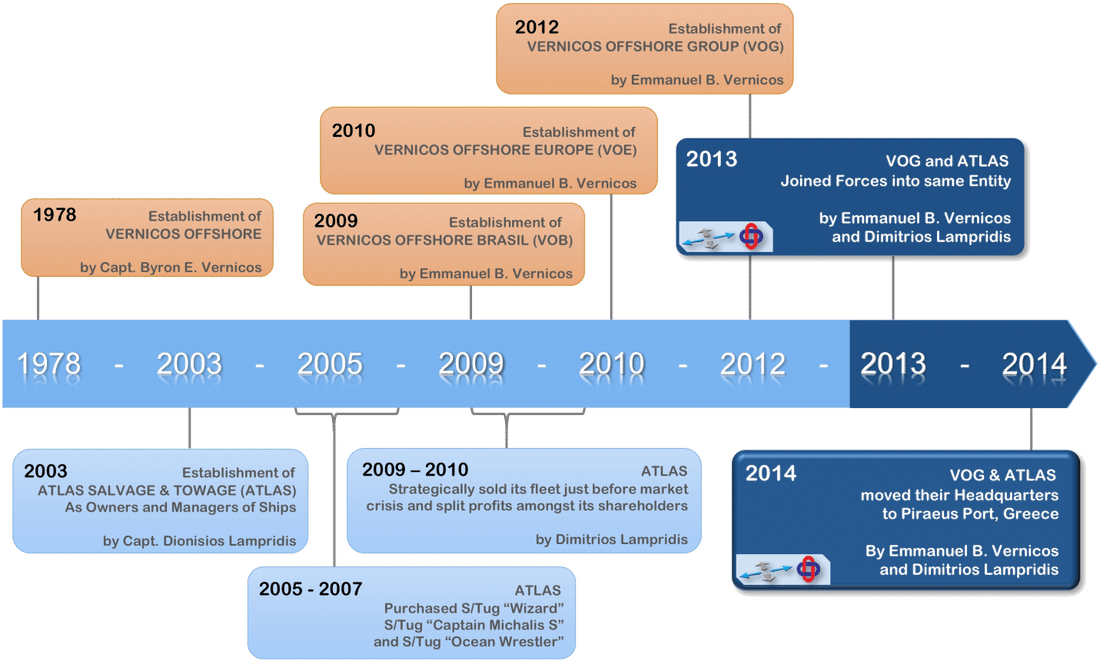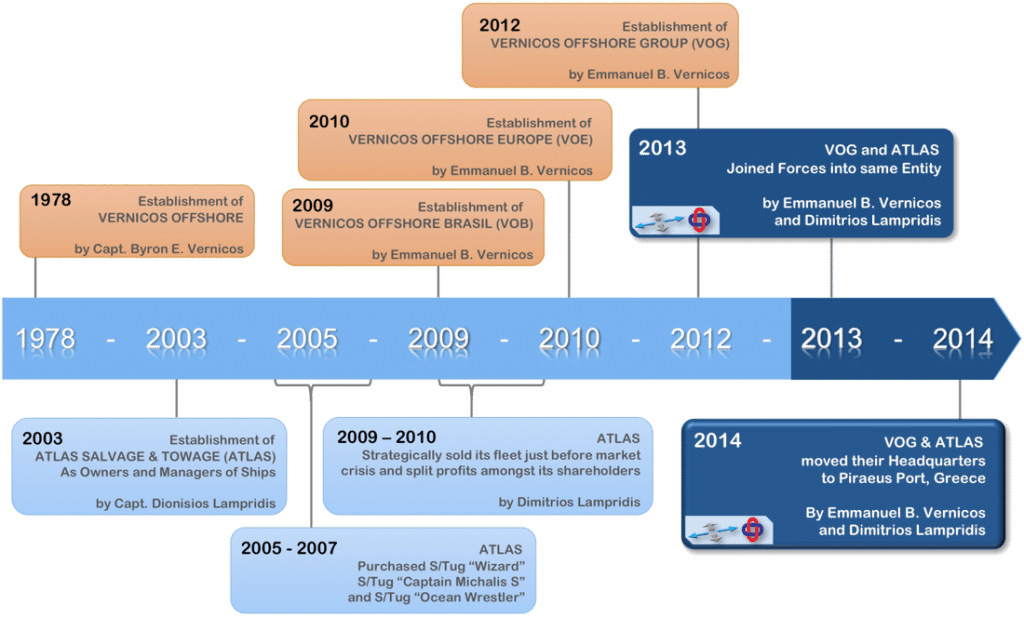 The company has its routes back in 2003 when the President's father, Capt. Dionyssios Lampridis, established Atlas Salvage & Towage as Owner and Manager of Ocean Going Tugs for worldwide Salvage and Towage operations
Capt. Dionyssios Lampridis, has been Senior Salvage Officer for one of the largest Salvage Companies worldwide, and has been actively engaged in providing practical and technical assistance to Ship-owenrs and Underwriters since 1982
In 2014 the company was Contracted for the construction and delivery of 3 ASD Tugs customized and approved by Oil Major
Following successful delivery to her owners, AtlasGM kept part of the Management until today
​AtlasGM is today in close contact and monitoring of the ship-building industry, and provide professional services in this field, including in the Far East market.